Global talent of accountants & advisors
Accounting Firm in Woodbridge, Virginia
Whether your dream is to retire well or build a profitable business, JS Morlu offers a diverse range of exclusive accounting, tax, audit and business advisory services to make your dreams come true. We will help you create value, improve profits, manage cash flows, minimize taxes, stay compliant, and gain a competitive advantage. Come to us with your dreams and we will deliver on time and with quality. Call us at 703-594-4944 now.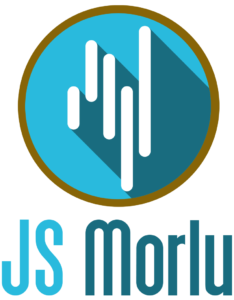 We are staffed with experienced professionals (CPAs, MBAs, PMPs), enabling us to provide "one-stop" solutions to various areas of practice under our main service categories below
As a business owner, no one knows your business better than you. While you take care of the ins and outs of your business, let the experts at JS Morlu take care of everything else. You can focus your efforts on running your business your way and take out the hassle of the administration and just receive the reports you need to get a better understand and grow your business.
Global Talent
Personalized Offering
Automation
Our Promise
Global Talent
Personalized Offering
Automation
Our Promise
JS Morlu is fully compliant with Peer Review Requirements, Accounting firms in USA can "opt out" of the Peer Review program and many do because the process is just too rigorous and expensive, meaning they gave up the rights to conduct any audits, reviews, AUP, compilations or any attest or assurance services where independence is required. Passing the rigorous Peer Review is the highest accomplishment for an accounting firm. We see this as a mark of excellence for our firm, showing we have strong quality systems to produce quality work.
"They're the only team I trust with my business's finances."
"They make me feel I'm their only customer. If there's an issue or problem, they are available right away."
"The level of attention and support we received from them is impressive."
"They're trustworthy, and I'm impressed by their honesty and integrity."
"They are very professional, friendly, get work done correctly, and always kept us informed."
"Their workflow is superlative."
"Excellent service in providing the DNA of my company which i sold for more than asking price"